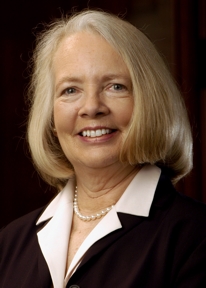 Susan McGee Bailey, PhD
For more than 30 years Susan McGee Bailey, Executive Director of the Wellesley Centers for Women and a Professor of Women's Studies and Education at Wellesley College, has worked on gender equity issues in education. A Wellesley graduate, she has an M.A. and Ph.D. from the University of Michigan and held a postdoctoral fellowship in public health from Johns Hopkins University. Before coming to Wellesley, Susan directed the Resource Center on Educational Equity at the Council of Chief State School Officers, the Policy Research Office on Women's Education at Harvard, and held various posts at the Connecticut Department of Education. Susan has taught in the United States, Asia, and Latin America and has written and lectured extensively on issues of gender equity in education including math, science, and technology.
Her publications include:
Her areas of expertise include:
gender issues in K-12 education,
girls and citizenship,
research on girls and women,
work/family issues and women's careers,
girls and women's leadership.
---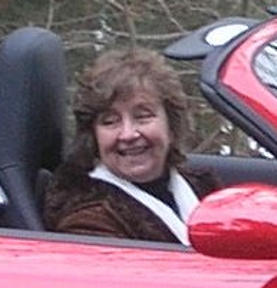 Patricia B Campbell, PhD
Since the mid 1970's, Pat Campbell, President of Campbell-Kibler Associates, Inc., has been doing research and evaluation on science and mathematics education and issues of race/ethnicity and gender. Formerly a professor of research, measurement, and statistics at Georgia State University, Pat has authored more than 90 publications.
Her publications include:
Her areas of expertise include:
gender issues in math and science,
single sex and coed math and science classes,
math and science achievement gaps,
efforts to increase gender and racial diversity in math and the sciences,
research utilization,
educational evaluation.
---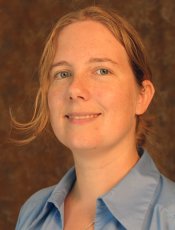 Kathryn B Campbell-Kibler, PhD
Kathryn Campbell-Kibler is a sociolinguist, specializing in research examining the connections between the social world and small details of linguistic practice. An assistant professor at the Ohio State University, her scholarly interests center around the construction of identity through language, including issues of how we perceive others, particularly with respect to their education level and regional background. She is also interested in issues of language and gender as well as language and sexual identity.
Her publications include:
Her areas of expertise include:
the social perception of language,
the construction of gender,
language and sexuality,
ideology and day-to-day practice.
---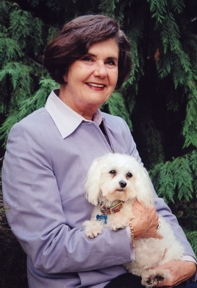 Jane Butler Kahle, PhD
After teaching high school biology in rural Indiana schools, Jane Kahle completed her master and doctoral degrees at Purdue University. She remained at Purdue until 1989, serving as Professor of Biological Sciences and Education and as Associate Dean of the Graduate School. She was named the Condit Endowed Professor of Science Education at Miami University and, with the exception of a leave to serve as Director of the Division for Elementary, Secondary, and Informal Education at the National Science Foundation, has remained at Miami University, where she has guided Ohio's reform of science and mathematics education. Jane's focus-both in intervention programs and in research-is on equity, particularly for girls and under-represented minority students. She has guided more than 30 doctoral students and has authored over 300 publications.
Her publications include:
Systemic Reform: Research, Vision, and Politics. S. K. Abell & N. G. Lederman, (Eds.), The Handbook of Research on Science Education. Mahwah, NJ: Earlbaum.
Will girls be left behind? Gender differences and accountability [Guest editorial]. Journal of Research in Science Teaching 41(10), 961-969.
Urban African-American middle school science students: Does standards-based teaching make a difference? Journal of Research in Science Teaching, 37, 1019-1041.
The myth of equality in science classrooms. Journal of Research in Science Teaching, 20, 131-140
Her areas of expertise include:
gender issues in science and mathematics,
systemic reform of mathematics and science education,
large scale evaluation and/or research,
achievement gaps in science,
national and international assessments of science achievement.
---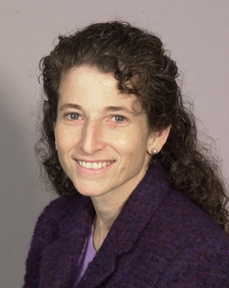 Abbe Herzig, PhD
Abbe Herzig is a mathematics educator in the Department of Educational Theory and Practice at the University at Albany, State University of New York, with an appointment in the Department of Women's Studies. Her research and teaching concern equity, diversity, and social justice in education in general, and in mathematics and science in particular. Through her current research, she is investigating factors supporting the success of women and people of color in post-graduate mathematics. She has developed courses and extra-curricular programs to help young people discover the relevance of mathematics and science to their lives. She is currently co-chair of the Joint Committee on Women, and joint committee of seven professional mathematical societies. She is a professional statistician, and has consulted for Consumers Union, the United Nations, the Yale School of Medicine, Brookhaven National Laboratory, and the Legal Defense Fund of the NAACP.
Her publications include:
"'I just didn't see that I had a place in the old white guy's club': How can women and students of color come to belong in graduate mathematics?" In Jill M. Byzinstinsky & Sharon R. Bird (Eds.). Removing Barriers: Women in Academic Science, Technology, Engineering and Mathematics. Bloomington: Indiana University Press.
"Becoming mathematicians: Women and students of color choosing and leaving doctoral mathematics." Review of Educational Research, 74(2), pp. 171-214.
"'Slaughtering this beautiful math': Graduate women choosing and leaving mathematics." Gender and Education, 16(3), pp. 379-395.
Goals for Achieving Diversity in Mathematics Classrooms. Mathematics Teacher, 99(4) (Focus Issue on the Human Dimensions of Mathematical Diversity), pp. 253-259.
Her areas of expertise include:
women and under-represented minorities in post-secondary mathematics and science education,
professional women in science and mathematics,
uses and misuses of statistics and other quantitative information in the popular press.
---